PS4 Resident Evil 4 £9.99 at MyMemory
Available from MyMemory
Description
Leon S Kennedy is Finding is way to a rural village in Europe, he faces new threats that are a departure from the traditional lumbering zombie enemies of the earlier installments in the series.
The camera follows you from behind and allows for intuitive and comfortable movement in this survival horror third-person shooter.
Tackle creatures that defy the laws of nature, including horrific new creatures infested by a threat called Las Plagas.
Enemies are smarter than ever and will use their cunning abilities to team up and attack the player en masse
A fast-paced test of skill where you can play as fan favorites like Wesker or Hunk on a mission to wipe out hordes of enemies to earn the high score
Key Features
- Legendary Visuals: Resident Evil 4 features a breathtaking visual style and effects
- Behind the Camera View
- Hordes of Enemies
- Advanced AI
- Mercenaries Mode
MyMemory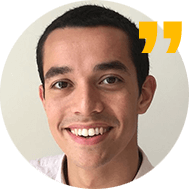 Tom's Tips for MyMemory
You can get free UK delivery and returns.
MyMemory specialises in digital memory, but it also sells other consumer electronics such as smart home devices.