Save £5 !!! LEGO Harry Potter Hogwarts Fluffy Encounter
Available from B&M
7 people like this deal
Get Deal
Description
LEGO Harry Potter Hogwarts Fluffy Encounter, includes 20th anniversary minifigure.
Young witches and wizards will enjoy endless magical fun with LEGO Harry Potter Hogwarts: Fluffy Encounter castle building set that comprises 5 separate modules connecting in a variety of ways and can be expanded by adding other Harry Potter sets.
This versatile, feature-packed Harry Potter toy is endlessly reconfigurable, with every arrangement leading to new magical adventures with Fluffy, the large, posable, 3-headed dog. Fluffy's legs can be repositioned when he falls asleep listening to the magical harp.
Harry Potter toys put magic into kids' hands with 3 popular minifigures – Harry Potter, Ron Weasley and Hermione Granger. There are other surprises too: an exclusive, 20th anniversary golden Hermione Granger minifigure, 2 random wizard card tiles, and the chance to add more rooms to create an entire Hogwarts Castle model.
Contains 397 pieces.
B&M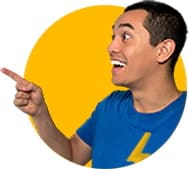 Tom's Tips for B&M
B&M has home delivery on select items available. Look for an orange truck symbol. Standard delivery costs £3.95
When shopping in-store, use the free B&M app to scan bar codes and look for bargains. B&M reduces prices to clear without updating price tags. This creates the famous treasure hunt game. Wednesday morning is when they reduce new products and is the best time to go scanning.