Skinsense 5 Piece Ultimate Face & Body Skincare Collection
Available from QVC
Discover the five-piece Ultimate All Over Body Skincare Collection from Skinsense, featuring a mix of skincare and bodycare must-haves in your choice of Anti-Ageing or Hydration formulas. Tailored to suit your skin's specific needs, this collection is perfect for giving your complexion a complete overhaul from head-to-toe, whether you covet a youthful-looking glow or deep hydration.
*A great saving: If you were to buy items in the Anti-Age /Hydranet options individually, directly from Skinsense you'd pay £150 for the Anti-Age, and £134 for the Hydranet. So for our Today's Special Value price of just £38.98, plus P&P, you're saving £107.07 on the Anti-Age, and £91.07 on the Hydranet.
Ground-breaking formulas - supercharged with active ingredients, Skinsense treatments are developed to help reduce the appearance of fine lines and wrinkles. Utilising lamellar technology found in suncare, plus Linefill, a powerful complex derived from sesame seed, this revitalising range is designed to keep working throughout the day and night to help you maintain a youthful look.
Hello Hydranet - the Hydranet range is designed to help deeply hydrate the skin on your face and body, while working to improve the appearance of tone and radiance. Featuring hero beauty ingredients such as hyaluronic acid, acacia collagen and sweet almond oil, it's the ideal collection for helping to maintain a moisturised, fresh appearance, and is especially suitable for dry, dull skin types.
The new kid - select the Hydration collection and you'll receive the brand-new Bi-Phase Beauty Fluid, a multi-tasking formula that works to moisturise your skin for a complexion that looks more radiant.
Head to toe care - with a facial moisturiser, two skincare treatments, an eye cream and a body moisturiser, each collection boasts everything you need to give your body some TLC, from top to toe.
Make your choice - with two options on offer, you can pick the one that best suits you. Anti-Ageing boasts a range of formulas targeted at diminishing the visible signs of ageing, leaving you with a more youthful-looking complexion.
The Hydration option is packed with formulas from the Hydranet range, which work to deliver deep hydration to parched skin.
Love Skinsense? Us too! Stock up on your favourite formulas with our Auto Delivery option, and you'll receive the same collection twice more, every 60 days, at today's great price.
Delivered to UK mainland only
Make your choice:
Anti-ageing collection contains
1 x Anti-Ageing Toning Body Cream (400ml) - works to smooth the look of your skin while leaving it feeling softened and hydrated. Blended with murumuru butter and rich plant oils.
1 x Anti-Ageing Overnight Leave-On Mask (100ml) - a lightweight facial mask that hydrates your skin as you sleep, working to help minimise the appearance of fine lines and wrinkles for a brighter, smoother and more revitalised-looking complexion. Infused with hydrolysed proteins, hyaluronic acid, synthetic polymers, lactic acid and copper peptides.
1 x Anti-Ageing Highly Active Day Cream (50ml) - developed to hydrate your skin and help reduce the appearance of fine lines and wrinkles, this moisturising gel-cream promotes a smooth, refreshed, even-looking complexion and sits well underneath make-up. Formulated with Linefill, liquorice root extract and omega-CTP.
1 x Anti-Ageing Nourishing Facial Oil (30ml) - a lightweight yet deeply moisturising facial oil that helps to soften dry and mature skin while balancing oilier complexions.
1 x Anti-Ageing Restorative Eye Cream (15ml) - a light-reflecting formula designed to reduce the look of fine lines, wrinkles and uneven skin tone around the delicate eye area, while leaving your complexion with a subtle glow
Or
Hydration option contains:
1 x NEW Bi-Phase Beauty Fluid (30ml) - a soothing, hydrating serum that combines an oil phase, blended with almond, rice and avocado oils, with a water phase, infused with probiotic, reishi and tremella mushroom extract. Works to leave skin with a radiant look and feeling intensely moisturised
1 x Hydranet Body Cream (400ml) - formulated to help soothe and deeply hydrate your skin, with a rich and sumptuous butter-like texture that works to condition, soften and promote radiance. Infused with sweet almond oil and hyaluronic acid. Especially suitable for very dry, dull skin.
1 x Hydranet Energising Face Mask (100ml) - an ultra-light gel mask that works to hydrate and energize skin that's looking a little lack-lustre, imparting a healthy-looking glow. Infused with antioxidents, Vitamins E and C, plus kiwi and bilberry extract.
1 x Hydranet Hydrating Day Cream (50ml) - a lightweight cream with a gel-like texture that aims to hydrate the skin, helping to promote elasticity and radiance. Perfect as a daily moisturiser and a base for make-up, and formulated with acacia collagen and Acqualicia
1 x Hydranet Powerful Eye Cream (15ml) - this moisturising formula works to deeply hydrate and help minimise the appearance of uneven skin tone and puffiness when applied with a tapping motion around the eyes. Can be worn alone or as a base for make-up. Enriched with sweet almond oil, jojoba oil, Inca peanut oil and shea butter.
P&P: £3.95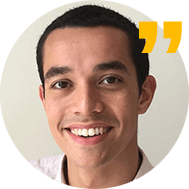 Tom's Tips for QVC
We have 786 QVC deals and 69 QVC discount codes on Latest Deals.