SWIZZLE HAMPER worth £5 for Just 1p!! & Sign up for BUY NOW, PAY LATER!!
Available from Flava
SWIZZLES HAMPER!! From the BUY NOW PAY LATER SUPERMARKET!
You do have to sign up, But, There are Loads of Brilliant Deals here!!
( I originally went looking for the 20 TWIRL BARS FOR 1p!!
( I love these
I'm not sure if that deal is still running, I'm a bit late I think
But Thanks @emmabecks for Sharing the info!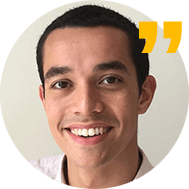 Tom's Tips for Flava
Flava is a buy now, pay later supermarket.
Minimum spend is £40
Standard delivery is £3.99
... Unless you get a 14 day free trial Flava Benefits
Flava gives you credit: Interest free, no charges, no credit checks
If you want to pay now, you can
Got a question? Read their FAQ
Want to cancel? You have to contact customer services:
Contact them here: 0370 7779957, customerservices@flava.co.uk