USN Muscle Fuel Anabolic All-in-One Shake Strawberry 2.2kg
Available from Cheapfood
Description
The ultimate all-in-one muscle mass catalyst
Need some help breaking through that plateau and gaining some impressive mass? USN Muscle Fuel Anabolic Powder could help you do just that.
USN Muscle Fuel Anabolic is a scientifically engineered muscle building MRP supplement, formulated for athletes that are serious about building muscle mass. Each serving nourishes your body with a hefty 55g of protein, 77g of carbohydrates and a market-leading 5g of creatine.
It not only fuels your body with high-quality ingredients, it also tastes fantastic. Mix it as advised and you'll have one satisfyingly thick and tasty protein shake in your hands. Stick with strawberry flavour, or try Caramel Peanut Muscle Fuel Anabolic, Chocolate Muscle Fuel Anabolic and Vanilla Muscle Fuel Anabolic.
How to use USN Muscle Fuel Anabolic Strawberry Powder: Add 3 scoops to 500-600ml of cold water, then use a blender or hand-held shaker for 30 seconds to make a great tasting strawberry shake with 53g of protein and 5g creatine. Have one or two servings daily (servings may be halved).
Please note: USN Muscle Fuel Anabolic should not be used by persons under the age of 18 years and should not be used for weight loss. Designed for bodybuilders and athletes or individuals on a mass-gaining plan.
Formulated for athletes who are serious about building muscle mass
Advanced ingredients with creatine, free-form amino acids, Avena Sativa & Tolerase L
Delivers 53g protein from 5 high quality sources
Cheapfood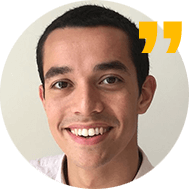 Tom's Tips for Cheapfood
Standard delivery for most of the UK for orders of up to 25kg costs £6.00.