Cheap Zoku GlassCore Tea Infuser Flask 450ml Only £12.99
Available from Lakeland
Zoku GlassCore Tea Infuser Flask 450ml
Calling all fans of tea! Whether you favour black, green, white or herbal blends, Zoku's GlassCore Tea Infuser Flask lets you enjoy a freshly infused cuppa on the go, so you never have to be without your favourite pick-me-up or soothing brew, made just the way you like it.
Removable stainless steel infuser for loose-leaf tea, herbs, citrus slices
Finely perforated so even the smallest leaves are contained and won't end up in your drink, the infuser is perfect for use with loose-leaf tea if you want to enjoy your favourite hot brew on the go. And if you want to use it for infusing cold drinks with flavour, it does that too. Just add your leaves, tea bags, herbs, berries or slices of citrus to the infuser and add hot water – once your tea or infusion is brewed to your taste, the infuser can be removed to preserve the flavour without over-brewing or stewing.
Insulated, double-walled design
With a borosilicate glass inner bottle that won't retain flavours and taint your drinks, and a plastic outer sleeve, the double-walled design keeps drinks hot and your hands protected. The honeycomb screw-off base absorbs any impact when you put the flask down, protecting it from bumps, knocks and drops, and also lets you remove the glass bottle for easy cleaning.
Leakproof locking system
With just a quarter turn, the lid is sealed and completely leakproof thanks to Zoku's Rapid Lock Technology – there's no time wasted in unwinding the lid when you're thirsty, no risk of over-tightening it, and no need to worry about spillages or leaks if the bottle gets knocked over. And the lid screws inside the lip of the bottle, leaving the edges completely smooth for comfortable quaffing.
Other features
Comes apart for easy cleaning
With handy ParaCord carrying strap
BPA free
About Zoku
Family-minded problem solving is right at the heart of everything New Jersey-based kitchenware company Zoku produce. In fact, Zoku translates as 'family' in Japanese. Fun, innovative and boldly creative, they've developed their own distinctive style of design which runs through everything they do, even their packaging, and they've won accolades around the world to acknowledge their free-thinking approach.
450ml. Bottle approx. 8cm Dia. x 25cm H.
Product Features
Dedicated flask for tea and infusions
Removable stainless steel infuser
For tea leaves, herbs, citrus slices
Insulated, double-walled bottle
Leakproof locking system
450ml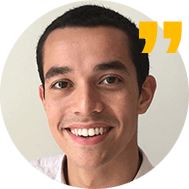 Tom's Tips for Lakeland
We have 327 Lakeland deals and 31 Lakeland discount codes on Latest Deals.