free a2 milk 1litre
Available from Shopmium
More info
Not all cows' milk is the same. a2 Milk
* is free from the A1 protein found in regular cows' milk that can trigger symptoms of milk intolerance. We select cows that naturally produce only the easy to digest A2 protein in their milk.
Many people are rediscovering the pleasure of drinking milk and once again benefiting from all of its nutritional benefits. Here's what some of them have to say; "The best on the market. Gentle on stomach, no bloating, no sickness. LOVE IT." Gaynor "I suffer from an upset stomach after drinking regular milk. Now I have none of these symptoms thanks to a2 Milk
." Lisa "Absolutely no reaction from my IBS at all. Kids haven't even noticed the difference." Sarah J "I was positively tickety-boo that evening, the next day I abandoned my soya milk for a2 Milk
in my tea." Stacey To read more a2tonishing(TM) stories go to www.a2milk.co.uk/stories
*a2 Milk
is not suitable for cows' milk protein allergy. If you have been medically diagnosed with any milk intolerance, seek advice from your doctor before use.
Offer terms and conditions
*The "Try a2 Milk
for FREE" offer is valid only for the purchase of: - a bottle of a2 Milk
Fresh Semi-Skimmed Cows' Milk 1L - a bottle of a2 Milk
Fresh Whole Cows' Milk 1L
Recommended retail price (RRP) is of £1.39 per product. The RRP is for information only and is subject to variation across retailers and stores. Maximum refund of £1.67.
The cash back will be credited to your nominated PayPal or bank account upon scanning the barcode of the product and presenting a picture of the appropriate product on the receipt (proof of purchase). The offer is limited to one cash back request per customer/ PayPal or bank account / email address.
This offer cannot be combined with other special offers and will be rebated providing the total cash back amount is not more than the final purchase price of the product.
This product is available from 20/06/2017, whilst stocks last and at a maximum deadline of 31/08/2017. This offer is subject to the availability of the product in the UK. Any cash back request should be submitted no later than 03/09/2017 and should abide by Shopmium's Terms and Conditions.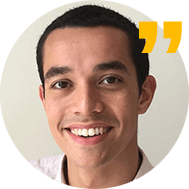 Tom's Tips for Shopmium
We have 640 Shopmium deals on Latest Deals.