FREE Natural Deodorant
Available from Typeform
Relevant is looking for volunteers to test and try their FREE all-natural deodorant. It's developed with the finest natural and vegan ingredients
We're looking for 100 armpits-caring-volunteers to test
our all natural and vegan deodorant. Are you ready?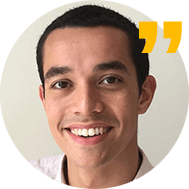 Tom's Tips for Typeform
Please note - this post goes to Typeform, a website platform on which anyone can create a form. There is no validation or check that this is the actual brand's form. If you enter your personal details please note you do so at your own risk.