Join the Indie Know Club, Get Free Tasters! (Indie Bay Snacks)
Available from Typeform
One question: are you in the know? Or rather: are you Indie Know... see what we did there? We're pretty pleased with that one.
The Indie Know Club is your chance to get involved with an exclusive group for true Indie Fans. What does that mean? It means we'll be sending tasters of our brand new products to 300 lucky Indie Know Club members BEFORE THEY'VE EVEN LAUNCHED! You'll get to taste our product before anyone else (apart from us, obviously, quality control and all that). So what are you waiting for? Sign up now to be Indie Know and get the inside track on all things Indie.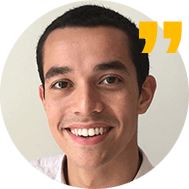 Tom's Tips for Typeform
Please note - this post goes to Typeform, a website platform on which anyone can create a form. There is no validation or check that this is the actual brand's form. If you enter your personal details please note you do so at your own risk.