Amazon Gift Finder Tool - Presents under £10 for Everyone
Available from Amazon
Why not make gift buying easier for yourself this Christmas? With the Amazon Gift Finder Tool, you can find presents suitable for everyone! You can search for men, women, children of all ages and even pets to find the perfect gift for all your friends and family members. Plus, you can filter by prices so it's ideal for all budgets.
I've complied some gift ideas that will be perfect for someone on your list on this year. Not only that but they're all under £10 so you can keep Christmas cheap and cheerful this year! There's plenty of choices available from bodycare sets to alcohol for the adults and plush toys to craft sets for the kids, so there's something for everyone.
Jump to:
Tisserand Aromatherapy, The Little Box of Mindfulness - Was £13.45 now £8.14 (£4.99 delivery or free C&C)
Tisserand Aromatherapy is the perfect way to bring mindfulness and calm into your life. These expertly-crafted blends will help you find clarity, focus, and balance in any situation. The Little Box of Mindfulness contains 3 10ml roller balls made with 100% natural pure essential oils that are vegan-friendly, free from parabens and not tested on animals. Each blend has been carefully crafted by to be calming yet invigorating at the same time so you can enjoy a moment of peace no matter where you are or what's going on around you. Roll onto pulse points at the temples, neck and wrists or apply behind the ears for an instant boost of energy when needed! It's never been easier to feel present in every moment than it is now with Tisserand Aromatherapy!
You deserve more out of life than just another day passing by without making a difference in this world. Make each day count by bringing mindfulness into your daily routine with our simple Ritual of expertly-crafted blends that have been designed specifically to help clear your head while also being invigorating enough to keep up with all your busy days. With just one roll onto pulse points at the temples, neck and wrists or application behind the ears, you'll feel much calmer and happier.
Sanctuary Spa Bodycare Gift Set - Was £10.00 now £7.50 (£4.99 delivery or free C&C)
The Sanctuary Spa Bodycare Gift Set is the perfect gift to treat someone you care about. It's filled with 4 deluxe minis that will leave your skin feeling silky smooth and smelling amazing. Plus, it comes in a beautiful box that makes it look like you spent hours picking out each item!
This bodycare gift is vegan friendly, paraben free, and PETA certified so there are no harsh chemicals on your skin. The outer packaging is 100% recyclable made from FSC-certified paperboard and plastic free except for the contents inside. And best of all, this set has the signature Sanctuary fragrance!
Lexar Professional 32GB UHS-I Card - Was £8.23 now £6.91 (£4.99 delivery or free C&C)
Do you want to take better photos and videos? The Lexar Professional 32GB UHS-I card is a high-speed, Class 10 memory card that leverages UHS-I (U1) technology for a read transfer speed up to 95MB/s. Capture high quality images and stunning 1080p Full HD, 3D, and 4K video with this card. Enjoy shooting longer without changing cards—large capacity options up to 1TB. High-speed file transfer from the card to your computer dramatically accelerates workflow. This product also comes with 10 years of limited product support.
You can get the Lexar Professional 32GB UHS-I Card today for a reduced price! It's perfect for photographers who are looking for fast speeds in a reliable memory solution that will last them throughout their careers as they continue taking amazing shots day after day! Don't wait any longer—get yours now before it sells out!
Crabbies Green Ginger Wine - Was £6.99 now £5.50 (£4.99 delivery or free C&C)
Crabbies Ginger Wine is the finest green ginger wine made with herbs, spices, fruit and ginger from the Far East. This makes it naturally gluten free! It makes the perfect gift for special occasions, especially Christmas! You can also enjoy it yourself as it has 13.5% ABV of deliciousness in every 70 cl bottle!
If you like to enjoy a glass of fine wine after dinner then this product is perfect for you. This delicious drink has been crafted by experts who know how to create great tasting drinks using only natural ingredients without any artificial flavours or preservatives added. This offer won't last forever so act fast before it's gone!
The Good Hawk (Shadow Skye, Book One) Kindle Edition - Was £7.99 now £3.49
Have you ever wanted to be a hero? Well, now's your chance! You can join the Shadow Skye, an elite group of young people who are destined to save the world. And it won't be easy - there will be danger and adventure around every corner. But if you're brave enough for this challenge, then read on...
The first book in this exciting new series is available now on Amazon Kindle and as a paperback. This epic tale follows our protagonist as she discovers her true identity and learns how to harness her powers. Will she find out what happened to her parents? Is she really safe from those who want to harm her? And just what does that strange mark mean anyway...?
Multifunctional Card Reader with SD and microSD card slot and USB connector - Was £6.80 now £5.99 (£4.99 delivery or free C&C)
The multifunctional card reader is the perfect device for anyone who wants to transfer data from their camera or phone. It's compact and easy to use, so it can be used with any computer. Plus, it has an LED indicator that lets you know when your files are being transferred.
You won't have to worry about ever losing your photos again because this card reader makes transferring them simple and efficient. And if something happens to your memory cards, RecoveRx software will help recover lost data in case of accidental deletion or corruption.
FabLab Glitter Tattoos - Only £9.99 (£4.99 delivery or free C&C)
If you're looking for a new way to express yourself, then look no further than FabLab Glitter Tattoos. You can create the ultimate glittery, shimmery, multi-coloured tattoos that can last up to 7 days with just one of the collectible FabLab kits available from Interplay.
With 27 tattoo stencils and over 25 unique eye-catching designs in this kit, there are endless possibilities when it comes to creating your own personal masterpiece. Plus, these tattoos are waterproof so they won't come off in the pool or ocean!
Disney Pixar Toy Story 4 Buzz Lightyear Figure - Was £12.99 now £7.99 (free delivery)
The latest instalment in the beloved Toy Story series is now available for purchase! This toy figure is highly posable and comes with ideal designs and costume. It's great for authentic storytelling play, so don't miss out on this opportunity to own your very own Buzz Lightyear action figure today!
You can choose from a full variety of characters (each sold separately) to continue building your collection. Each character has their own unique personality that will bring even more fun adventures to life. Don't wait any longer – buy one today before they sell out!
Dreamworks Baby Dragon Egg Plush - Was £14.18 now £8.99 (free delivery)
You can now become a dragon trainer and collect your own fleet of plush dragons! You can hatch Toothless, Stormfly, Nightmare, Meatlug and more to add to your dragon collection.
Collect all the different styles of Dreamworks Baby Dragon Egg Plush for hours of playtime fun with these adorable baby dragons. These soft toys are perfect for cuddling or playing pretend games with friends. They also make great gifts for any fan of How To Train Your Dragon 3! Each egg contains one 3-inch tall plush creature from the movie that fits in the palm of your hand. The bottom half doubles as a nest when it's time to rest after an exciting adventure with Toothless or another favourite character from this popular series!
Unicorn Mould and Paint - Was £9.99 now £8.89 (£4.99 delivery or free C&C)
Do you have a child who loves arts and crafts? If so, then they're going to love this Unicorn Mould and Paint Kit! It contains everything your kid needs to create their own unicorn badges or fridge magnets. They can paint the figures with the included paints, use them as badges, or even make fridge magnets out of them! It's great for children ages 5 years old and up.
It also comes in 6 other styles so you can choose your child's favourite animal. You won't find another kit like it on the market today.
Pocahontas Blu-ray - £9.95 or 2 for £12 (£4.99 delivery or free C&C)
Pocahontas is the story of an adventurous young woman who uses her wisdom and courage to unite two very different worlds. It's about how love can be found in unexpected places, even when you least expect it. And it's about believing in yourself and following your heart no matter what others say or do. This Disney classic features beautiful animation, memorable characters, unforgettable music and breathtaking scenery that will capture your imagination like never before on Blu-ray! It's rated Universal, suitable for all, so it's perfect for your child this Christmas!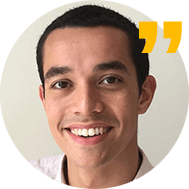 Tom's Tips for Amazon
Free Trials, Tools & TipsGuides
We have 267,481 Amazon deals and 1,207 Amazon discount codes on Latest Deals.