FREE Hydro 5 Sense Razor! All We Ask is That You Pay £1 for P&P
Available from Wilkinsonsword
The Hydro 5 Sense Energise Razor, the razor designed to give you a personalised shave.
Ultra Glide blades feature Skin Guards to smooth the skin's surface, preventing it from getting caught between blades. Uniquely designed Energize Gel, with Menthol, makes your skin feel rejuvenated.
7 hydrating gel pools
Ultra glide® blades with skin guards
Added menthol to energise your skin
Flip trimmer, for you to access those hard to reach areas.
For your FREE razor simply fill in the form below.
#SharpeningYourStyle
Name*
First
Last
Address*
Please note that this offer is only available for delivery in the United kingdom.
Street Address
Address Line 2
City
County
Post code
Country
Phone
Email*
Enter Email
Confirm Email
Which products are you interested in?*
How often do you shave?*
What razor do you use at the moment?*
Get your FREE Hydro 5 Sense Razor and just pay £1 p&p
Price: £ 1.00
Enter your credit / debit card details below.
Credit Card*
Card Details
Cardholder Name
Newsletter sign up
Sign up to our newsletter to continue to hear about the latest offers and new products (including Hydro Sense blades)
Consent*
I have read and agree to the website Terms and conditions*
CAN WE HELP?
FAQs
Delivery & Returns
My Account
Contact Us
Shaving Subscriptions
Sitemap
COMPANY
Privacy & Cookie Policy
Terms and Conditions
FIND OUT MORE
About Us
Blog
Wilkinson Sword Student Discount
STAY IN TOUCH
Don't miss out on the latest news, offers and more!
Email Address
Sign Up
FOLLOW US
MALE
FEMALE
© 2019 Wilkinson Sword. All rights reserved
Avatar
Wilkins
Type a message ...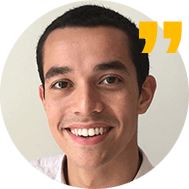 Tom's Tips for Wilkinsonsword
We have 17 Wilkinsonsword deals on Latest Deals.