Supermarket Delivery Info: Plus FREE Delivery Trials
Available from Iceland
I thought I would put all the information for supermarket home deliveries and click and collect orders here in one place so if you do have to isolate or choose not to go out, you have all the information to make the right choice for you with substitution rules and minimum orders plus any offers for free delivery trials too!
At the moment, delivery slots are few and far between but my advice (A someone who has been getting supermarket home deliveries for 10+ years) is this...
Book your slot now for the next available date that suits you. You can add, amend or cancel the order up until the day before so do it now and you secure your slot.
Did you know that Iceland offer FREE delivery on orders over £25 if you shop in store and don't want to lug it home or £35 online? They don't just do frozen stuff either with household essentials, cleaning products, wipes, baby products and fresh produce too. It's a really great all year round offer and as you can imagine very popular at the moment so book ahead and get your slot now.
They have lots of offers on and lots of products and freezer fillers for only £1 too.
They don't offer substitutions so if what you ordered online isn't in stock they won't send it and you won't be charged.
If you are self isolating the delivery drivers will always do their best to deliver your shopping to you. If you are self-isolating, before you answer the door, you can ask the driver to leave your items on the doorstep.
Asda are limiting orders to a maximum of 3 units per order on ANY item right now. Delivery prices vary depending on what time you want your order delivered but start at just £3. If your order is under £40 they charge you an extra £3 on top and there is a £3 charge on orders under £25 for click and collect
TIP - Sign up for a Delivery Pass and you get your first 31 days FREE! Sign up to the Anytime one so you can get your first months delivered for free then if you choose not to continue, you won't get charged or if you love it carry on.
You can allow substitutions on everything or choose not too on the whole order or individual items and they will be charged at the original item price if higher or the lower price if lower so you don't loose out.
Sainsbury's have made it easy for people who are self isolating to get groceries delivered.
If you're self-isolating, please let us know in the delivery instructions. This will help keep you and our drivers safe. You can add delivery instructions in My account > Addresses > Add your delivery instructions.
If you've already scheduled an order, you can amend it and add delivery instructions when you check out.
Their deliveries start from only £1 depending on your spend and click and collect is free from the next day as long as you spend over £40 or £4 on orders under.
You can also get free delivery is you spend £100 or more and book your delivery for after 2pm on Tuesday, Wednesday or Thursday - great if you do a big monthly shop!
You can also get a delivery pass and they have a guarantee that if by the end of your delivery pass you haven't saved as much as your delivery pass cost you, they will refund you the difference
Register your nectar card to your account too to get tailored offers and earn points on your shop. There is also an offers section on your account with various points and incentives to buy your favourite and most frequently bought products.
You can choose to accept substitutions on all or some of your shop and they are charged at the price of whatever they pick but if it is more expensive, they email you a code for the difference to spend on your next order.
They also regularly offer freebies with your on line shop - look under the freebies section, add the items to your basket and use the code when you check out.
Get a one month FREE trial of same day Delivery Saver delivery. Just select the plan you want to go to after your trial ends and start your trial. Cancel before it ends to avoid being charged or keep it if you want to carry on.
Order by 1pm for delivery after 7pm the same day (Where slots available)
If you spend more on a plan than you would've done on deliveries, they'll email you an eCoupon with the difference within 21 days of your plan ending.
Collect Clubcard points on your shop too and get priority access to Christmas and Easter delivery slots before anyone else. You can also have deliveries to different addresses too for example if you want something delivered to your work or you rent a holiday cottage in this country and want groceries...
You need to spend £40 for delivery or £25 for click and collect orders or they will add a basket surcharge of £4 to your order.
They 'price match' substitutions, so if they offer you a more expensive product than the one you ordered, they only charge you the price of the original item.
Morrisons are looking to take on more staff to ensure smooth running and offer more delivery slots plus a new call centre so the elderly and people who are not internet savvy can order their groceries over the phone which is a great idea!
They do a delivery pass too.
Mid-Week Options (Tuesday - Thursday)
Anytime
Link your Morrisons More reward card to your account to earn points and bonuses.
Home deliveries start from only £2 if you order for delivery at a less popular time and click and collect is free at certain times too. You are more likely to get a click and collect slot at the moment than a delivery.
If you accept a substitution and it is a higher price, you will pay the higher price at Morrisons but you don't have to accept it and you can return it to the driver for a refund if you don't want it.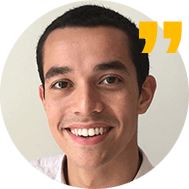 Tom's Tips for Iceland
We have 1,543 Iceland deals and 227 Iceland discount codes on Latest Deals.