The Ultimate List of Birthday Freebies
Available from LatestDeals.co.uk
You can get Birthday freebies from these retailers:
All Bar One
Barburrito
Beefeater Grill
Benugo
Boost Juice Bars
The Body Shop
Coast to Coast
Crepe Affaire
Damon's Restaurant
Debenhams
Ed's Easy Diner
Fayre & Square
Greggs
Hot Yoga
Hungry Horse
Ikea
Jamie's Italian
Krispy Kreme
Marks & Spencer
Millie's Cookies
Paperchase
Patisserie Valerie
Pizza Express
Space NK
Shepherd's Neame pubs
Strada
Subway
Table Table
TGI Fridays
Yorkshire Tea
Zizzi
Do you know of more? Add them in the comments below and get 20 LD points!
All Bar One
Free champagne - Start your birthday in style with free champagne
from All Bar One. Get their rewards app (free) to claim. (Edit - only free when 4 people are ordering)
Barburrito
Free burrito! Get a Burritometer loyalty card in-store, register it on their website and receive a free voucher for a birthday burrito. Yum!
Beefeater Grill
Free meal
Sign up to the Beefeater reward club and you'll get a free meal on your birthday (when you buy another meal). Plus, you'll get 300 points when you join, which basically means that once you spend an extra £20, you'll get a £5 voucher too.
Benugo
Free coffee - sign up to its newsletter and you'll receive a voucher by email for a free birthday coffee. You may also get a free muffin. There are locations throughout London and other cities.
Cafè Rouge
Free bottle of prosecco
- yes, a whole bottle! Celebrate your special day with this incredible freebie just by getting their newsletter.
Boost Juice Bars
Free smoothie - Pick this up in-store; Vibe card members get a free juice or smoothie on their birthday. Start the day with a healthy freebie.
The Body Shop
Free £5 Spend - If you have a Love Your Body card, you get a free £5 spend to get a lip balm, hand cream, moisturiser or soap. The card used to cost £5 a year, but now it's also free. You have to have made at least one purchase using the card previously to be eligible.
Coast to Coast
Free Cocktail & Meal
- Sign up to the Coast to Coast birthday club and immediately receive a voucher for a free cocktail. Then, at the beginning of your birthday month, you'll be sent an email with a birthday surprise (free meal when you buy another meal).
Crepe Affaire
Free Crepe
- Get a free Crepe on your birthday at Crepe Affair. Simply sign up to their newsletter and you'll get a voucher emailed to you to take in on the special day.
Damon's Restaurant
Free meal + Dessert - Simply turn up to Damon's restaurant and show your ID to prove it's your birthday. You'll get a birthday meal plus a dessert completely gratis (excludes lobster). How many of these freebies do you think we can fit in one day?
Debenhams (Benefit)
Free Benefit brow wax - Sign up to the Debenhams Beauty Club and you'll get a free brow wax. Just pop into your local store within 4 weeks of your birthday to claim. Gentlemen, this is for you too. Tame those unruly brows!
Ed's Easy Diner
Free milkshake! Yes, it's true. Get an absolutely free milkshake, no purchase necessary when you sign up to Ed's club online. On your birthday you'll receive an email with a freebie voucher
Fayre & Square
Free wine
Join the Fayre & Square newsletter and rumours have it you'll get a voucher for a free bottle of wine on your birthday (when you buy two mains). Plus you get £5 off your next meal immediately.
Frankie & Benny's
Free burger
Join the Frankie & Benny's birthday club and get, yup you guessed it, a free meal including burgers (when you buy another meal). You'll receive an email with a voucher 4 weeks before your birthday.
Greggs
Free doughnut (or sweet treat) - Greggs gives away loads of freebies if you download the Greggs app. But on your birthday you'll get an extra special surprise. Look in the Rewards section of the app and claim in any store. It's valid for a month.
Hot Yoga
Free hot yoga class - LD members have said that if you sign up to Hot Yoga's newsletter, you'll get a voucher for a free class on your birthday.
Hungry Horse
Free cocktail, beer or soft drinks tray. Get the the newsletter from Hungry Horse and you'll get a £5 voucher straight away. Then, before your birthday they'll send you another freebie voucher which gets you...
A cocktail pitcher to share with friends, worth up to £8.99 (choose from Woo Woo, Red Stag, Oasis Berry Escape), or
A (four pint) pitcher of Carlsberg lager to enjoy with friends, worth up to £10 minimum, or
A family soft drink sharer, which includes up to 5 soft drinks when you buy a sharers or 2 main courses from the main menu (22oz Coca-Cola, Diet Coke, Schweppes Lemonade, 20oz Oasis [all draught] or Coke Zero 330ml bottle).
Ikea
Free £5 voucher - LD members have said they received a free £5 voucher on their birthday from Ikea. This is when they signed up to the free family membership. Valid for 28 days.
Jamie's Italian
Free Prosecco
Join the Jamie's Italian club (free app) and you'll get a free bottle of prosecco when you spend £30. At the time of writing, there was an offer of free prosecco every time you visit!
Krispy Kreme
Free doughnut x 2
Sign up to be a Friend of Krispy Kreme and receive an original glazed doughnut for free. Then, on your birthday you'll get another voucher for another freebie. So, sign up the day before and get two at once!
Marks & Spencer
Free £5: Bargain hunters across the internet have said that M&S Sparks card members get a free £5 added to the card on their birthday. Signing up is completely free. (Please let us know in the comments if you've received this).
Millie's Cookies
Free cookie
Join the mailing list and receive a voucher that let's you get a free cookie from any branch. You can get any flavour, completely complimentary. Just don't blame us if you end up buying more because it's so damn tasty!
Paperchase
Free cards, stationary, paper - Go in-store and get the free Treat Me card. Then register it online. On your birthday you'll receive a £5 voucher to spend on whatever you like
You must claim it within two weeks.
Patisserie Valerie
Free birthday cake - That's right, in case friends and family forgot, sign up to the Cake Club for the ultimate back-up plan: a free 'birthday treat' from Patisserie Valerie. It won't be a full on massive cake, but a little freebie
Pizza Express
Free Prosecco
- Sign up to the Pizza Express newsletter and you'll receive a birthday treat. This is a bottle of Prosecco (when you buy two mains). If you didn't receive the email, read this support page.
Space NK
Free gift - N.Dulge members receive a free voucher on your birthday which you can either use online or print and use in-store.
Shepherd's Neame Pubs
Free meal
- Join the Birthday Club and on your special day you'll receive a voucher for a free meal (when you buy another main). Order for one and it'll be completely free. Order for two, and the cheapest meal will be the freebie. You'll get the voucher about two weeks before the day, so you'll have some time to plan (especially with all these other freebies you'll be getting).
Strada
Free prosecco
- So how many free glasses is this now? Strada gives you a glass (or a bottle, can't tell) on your birthday for free when you spend £30+. It's the usual newsletter job.
Subway
Free Cookie - Download the free Subcard app and on your birthday you'll get a reward for a free cookie. Simply take to any restaurant and show them to claim your goodie. Plus, if you eat at Subway regularly, collect points: 1,000 equals a free footlong sub. P.s. Alternatively, you can get a physical Subcard in-store.
Table Table
Free meal
- Gosh, you're going to be stuffed at this rate... get a Tasty Rewards card and you'll get a free main meal on your birthday (when you buy another main). Yum!
TGI Fridays
Free meal or cocktails -
Party at TGI with free cocktails or food (no cocktails in Scotland though), for you and six friends! This has got to be the biggest freebie out there (when you buy a main). You know what to do by now.
Yorkshire Tea
Free tea - Join friends of Yorkshire Tea and you'll get a free gold tea bag and a card on your birthday. Who doesn't love a cup of tea
Zizzi (unconfirmed)
Free Prosecco
- Similar to Pizza Express (which would make sense as they're owned by the same company), you can reportedly get free prosecco on your birthday. Sign up to their free newsletter here.
DO YOU KNOW OF ANY OTHERS?
If you know of any other totally free Birthday freebies, please share them in the comments
Tom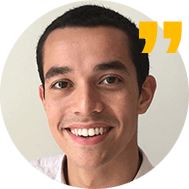 Tom's Tips for LatestDeals.co.uk
1) Search for discount codes here
2) Sort deals by category and topic
3) Find deals for a specific retailer here
4) Use our Amazon tool to find hidden discounts
5) Want to make money online? Top paid survey sites
We have 126 LatestDeals.co.uk deals and 13 LatestDeals.co.uk discount codes on Latest Deals.