9 Moisturisers under £20 - for All Skin Types + Budgets
Available from Beauty Bay
If you're a skincare fanatic, you'll know that keeping your skin fresh and hydrated is key for the smoothest possible makeup application. If you have with dry skin, you've likely struggled with flakey foundation whereas if you have oily skin, makeup probably never seems to last very long! Ensuring that your face is prepped and moisturised is one of the easiest solutions for that smooth, long lasting makeup look.
I've included a range of different moisturisers, some that aim to tackle different skin concerns so that you're likely to find one that suits your unique skin type. Many of them are on the cheaper side too to accommodate all budgets. I've also added delivery information too for convenience.
CERAVE MOISTURISING CREAM 117ML - Was £8.95 now £8.05 with code BB10 (£2.50 delivery) at Beauty Bay
CeraVe Moisturising Cream is the perfect daily moisturiser. It's gentle, kind-to-skin formula helps to protect your skin's natural barrier with three essential ceramides while providing instant and long-lasting nourishment. Developed with dermatologists, this fast absorbing and non greasy moisturizer also contains hyaluronic acid which helps to retain moisture in the skin for up to 24 hours.
Neutrogena Hydro Boost Whipped Body Balm 200ml - Was £4.99 now £3.33 (£3.75 delivery or £1.50 C&C) at Boots
Neutrogena Hydro Boost Whipped Body Balm is the perfect solution for your dry skin. It absorbs instantly and it's contains by hyaluronic acid, which means that it will hydrate dry skin. You can use this lightweight formula to give yourself soft, smooth skin all day long! With just one application of the Whipped Body Balm, you'll see a difference in how soft and supple your skin feels. This product is effective because it contains ingredients that are proven to work – not only will your skin feel hydrated but also smoother after using this amazing product! And don't worry about feeling sticky or greasy after applying this balm because it absorbs quickly into the surface of your skin leaving behind nothing but softness and moisture.
Avène Hydrance Hydrating Cream SPF30 40ml - Was £16.49 now £12.36 (£3 delivery or free C&C) at Superdrug
Avène Hydrance Hydrating Cream provides long-lasting soothing and hydrating relief and contains protective actives, which provide daily protection against environmental aggressors (UV, free radicals, pollution). Its rich velvety texture leaves your skin feeling refreshed upon application and provides softness, suppleness and luminosity all day long. You can use it every day to keep your skin hydrated throughout the year. The cream absorbs quickly into your skin without leaving behind any greasy residue or stickiness. This product will leave you feeling fresh and revitalised!
The Ordinary Natural Moisturising Factors + HA 30ml - £4.95 or £4.21 for your first order at Look Fantastic. Sign up to their newsletter for a unique 15% off code. £3.95 delivery or £2.95 C&C.
It's not just about moisturising your face. You need to nourish it too. The Ordinary Natural Moisturising Factors + HA is a lightweight, non-greasy moisturiser that supplements skin with a selection of Natural Moisturising Factors to help protect and nourish. Glycerine and molecular weight Hyaluronic Acid quench dryness, while essential amino and fatty acids replenish the lipid layer for improved water retention. A complex blend of phospholipids, triglycerides and saccharides ensure long-lasting results for skin that feels smooth, soft and supple. This perfect lightweight, yet hydrating moisturiser can be used on all skin types!
You don't want greasy or sticky products clogging up your pores or leaving behind an unpleasant residue on your pillowcase and with this light formula, you won't! Its unique formulation contains no oils or emulsifiers (so there are no harsh chemicals), which allows The Ordinary Natural Moisturising Factors + HA absorbs quickly into the surface layers of the epidermis without blocking pores or causing breakouts. This makes it perfect for those who have combination/oily/acne prone skin as well as those with normal/dry/sensitive skins. Plus it has a fresh scent from natural ingredients like rosemary leaf extract! What more could you ask for?
The INKEY List Vitamin B, C And E Moisturizer 50ml - Was £4.99 now £3.95 with code SEARCH15 (£3.95 delivery) at Feelunique
The INKEY List Vitamin B, C And E Moisturiser is the ultimate do-it-all cream for healthy, hydrated skin. It's lightweight and delivers essential vitamins your skin wants. Niacinamide refines skin texture and balances oil production. Vitamin C brightens dull skin and increases radiance. Finally, hydrating B5 and soothing E moisturise and help calm the skin. Just what you need, nothing extra - it's the perfect product to keep your face feeling fresh all day long!
You can use it everyday without worrying about breakouts or irritation because it has no parabens or sulfates that clog pores or irritate sensitive skin types. Plus, with its noncomedogenic formula this product won't cause acne flareups so you can feel confident in using it daily! This is just what you need to have healthy glowing skin that looks radiant from morning until night! Try out this vitamin packed moisturiser today!
Pixi Hydrating Milky Lotion - Was £24 now £19.20 (£4 delivery) at ASOS
If your skin is feeling tight and uncomfortable, it's time to try Pixi Hydrating Milky Lotion. This moisturiser delivers instant hydration while locking in moisture for long-term benefits. It's enriched with coconut oil, shea butter and cocoa seed extract which all work together to nourish the skin. The formula melts into the skin so that it can promote optimum moisture while leaving your face feeling soft and supple. Pixi Hydrating Milky Lotion will leave your face feeling smooth, refreshed, replenished and revitalised – even if you have sensitive or oily skin!
NIVEA Soft Moisturising Cream for Face, Body & Hands 75ml - Was £2.79 now £1.86 (£3 delivery or free C&C) at Superdrug
NIVEA Soft Moisturising Cream is light, refreshing and works to moisturise your body, face and hands all in one tube! With Vitamin E and Jojoba Oil, it refreshes the skin with every use. The invigorating feeling will leave your skin soft and supple all day long. You won't find another product like it on the market today.
You can enjoy this highly effective formula that refreshes your skin with Vitamin E and Jojoba Oil in just one handy tube! It provides refreshing body care as well as face care – so there's no need to worry about carrying around multiple products when you have this moisturiser by your side! This cream is perfect for everyday use because of its light formula that absorbs quickly into the skin without leaving behind an oily residue or greasy feel. Get ready to fall in love with this amazing product!
Eclat Skin London - SPF30 HYALURONIC ACID DAY CREAM - 50ML - Was £79 now £14.99 (£3.95 delivery) at Feelunique
Eclat Skin London's SPF30 Hyaluronic Acid Day Cream is a light weight creamy formula that has the perfect amount of hydration for everyday use. It protects from the sun with SPF30 protection, while also being filled with amazing skin loving oils like avocado oil and almond oil. This cream moisturiser will leave your skin feeling supercharged!
Desire: You can achieve soft and nourished looking skin by using this product every day. With just one application, you'll feel confident knowing your face is protected from harmful UV rays all year long. The best part about this cream moisturiser is that it absorbs quickly into the skin without leaving a greasy residue behind. This means no more waiting around for your makeup to set before heading out in public! Plus, it smells great thanks to its luxurious vanilla scent!
NOURISHING NIGHT CREAM - Was £9.60 now £5.76 (£3.95 delivery) at elf cosmetics
This nourishing night cream is enriched with naturally hydrating ingredients like Jojoba Oil, Shea Butter, and Cucumber Extract to replenish lost moisture and soothe skin without that greasy feel. In the evening, massage the luxe formula to your face and neck to reap all the skin-loving benefits. You'll see results in just one week!
Get your beauty sleep and wake up with a dewy, radiant, and totally restored complexion. It's never too early (or late) for great skin!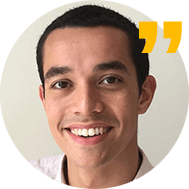 Tom's Tips for Beauty Bay
We have 345 Beauty Bay deals and 43 Beauty Bay discount codes on Latest Deals.