Aldi Yankee Candles Deal (Free Delivery)
Available from LatestDeals.co.uk
Update - the candles have now sold out. Press the blue button to use our stock checker so you get instant email alerts when it's back in stock.
Aldi has launched its own Yankee Candles. Dupes, of course, but on the back of its Jo Malone-inspired candle success it's sure to be sold out in minutes.
The candles come in three scents:
Along The Coast
Ocean Driftwood
Seaside Garden
They are 130g which is about the same as an official small Yankee Candle which has an RRP of £9.99 and retails for about £7.
Aldi's Coastal Candle range is just £1.99 with free delivery if ordering online.
They are currently available in the SpecialBuys section online (unknown if in-store too) and available for pre-order.
In the past, when Aldi launched the Jo Malone candles they went out of stock immediately and were found re-selling on ebay for over 7x their value. They made national headlines.
Official Yankee Candles were one of our top buys at Christmas last year, and if you're still after the real thing you can find all the latest deals here.
What do you think of this deal?
If you like it, give it a heart and earn LD points!
What are LD points?
At Latest Deals, we reward our contributors with points. These can be exchanged for rewards and prizes. Give it a go, vote on this deal, or write a comment now.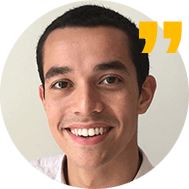 Tom's Tips for LatestDeals.co.uk
1) Search for discount codes here
2) Sort deals by category and topic
3) Find deals for a specific retailer here
4) Use our Amazon tool to find hidden discounts
5) Want to make money online? Top paid survey sites
We have 125 LatestDeals.co.uk deals and 11 LatestDeals.co.uk discount codes on Latest Deals.