Emma Mattress Black Friday Sale 2021
Available from Emma-sleep
Black Friday discounts have started at Emma Mattress.
You know that feeling when you wake up after a bad night's sleep and feel like your muscles are sore? Or how about the time where it takes forever to fall asleep, but once in dreamland everything seems more vivid than ever before. If any of these scenarios sound familiar then consider buying some new bedding for your bedroom!
Emma Sleep has brought you an amazing Black Friday sale. They are offering Up To 50% discounts on their range of Mattresses and Bundles. Get yourself the exact mattress that you want at an absolutely affordable price with this fabulous deal! For those who need help getting into bed or just want to add some extra space for guests, Emma Sleep also offers pillows as well as accessories. All items will be available at deeply discounted prices too. Don't miss out while supplies last because once they're gone there's no going back.
The Standard Delivery is Free!
Emma Premium Mattress Was £749.00, Now £411.95!
Wake up feeling refreshed and rejuvenated with the Emma Premium Mattress. You'll enjoy a new level of support for each part of your body, so you won't feel any knots or tension when it's time to get ready for work in the morning. Redistribute weight and provide relief from back and body pain with our foam and spring hybrid design that features 6 layers for outstanding support. The 5 zone CarbonFlex offers gracious pressure relief with extra tall springs, while HRX foam provides optimal spinal alignment, so you can snuggle in sweet dreams all night long.
Emma Original Mattress Bundle Was £727.00, Now £363.50!
With an Emma Original Mattress Bundle, you get not one but three gorgeous products that work together to transform your sleep. First of all, there's the gorgeous and 'most-awarded mattress itself with its innovative design and breathable cover. Second is the lightweight yet supportive pillow that gives neck support for better sleep. Last but not least, a protective mattress protector won't obstruct any airflow through your bed to give you a cool night's rest. With these quality products in tandem, maybe it's time you gave your bedroom a refresh?
Emma Signature Storage Bed Was £2,048.00, Now £1,126.40!
Achieving that perfect system for sleep is tough, but when you have an Emma Signature Storage Bed it's easier. The storage bed comes with a hidden under-bed compartment to store away your essentials in style! This Emma Signature Storage Bed is the perfect place to store all of your daily clutter. Simply raise up the under-bed storage system, and make your way over for an organized bedroom.
Emma Premium Microfibre Pillow Was £119.00, Now £59.50!
Similar to a down pillow, but way more durable. The Emma Premium Microfibre Pillow features plush, soft microfiber that won't clump or flatten to mould into your shape. You can adjust the height and strength of the pillow to cater exactly to your liking for maximum comfort. It's machine-washable so you don't have to throw it away when you spill wine on it after one night! Plus, our adjustable design allows for perfect neck support from all standing positions.
Emma Cloud Duvet Was £109.00, Now £54.50!
Take on the day like a cloud with Emma Cloud Duvets! Made of microfibre, these duvets keep you comfy while year-round. It's perfect for spring and autumn! Washable at 60°C, this one is machine washable with care instructions printed directly onto the packaging sleeve. Give yourself an awesome night's sleep with Emma Cloud Duvet for that fantastical "cloud-like" feeling.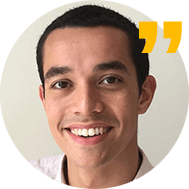 Tom's Tips for Emma-sleep
We have 23 Emma-sleep discount codes on Latest Deals.