Guardium Acid Reflux Control Gastro Resistant Tablets14 per Pack
Available from Morrisons
21 people like this deal
Get Deal
Description
Guardium Provides Convenient, Long Lasting Relief* From Frequent Heartburn Symptoms - Burning pain in your chest? For sufferers of frequent heartburn, Guardium gets to work in 1 hour* for 24 hours of zero heartburn. Frequent heartburn can be classified as suffering from these symptoms twice a week or more. *Full effects may take 2-3 days.
- One Tablet For 24h Protection - This box of Guardium by the makers of Gaviscon contains 14 tablets; take one tablet a day for 24 hours protection from heartburn and acid reflux.
- Blocks The Acid Pumps In Your Stomach - Guardium by the makers of Gaviscon works by blocking the acid pumps in your stomach, making it less acidic, tackling the problem at its source therefore helping to reduce heartburn
- Guardium And Gaviscon Advance Can Be Used Together - Guardium can be used for 24h protection and Gaviscon Advance can be used for fast relief of reflux symptom such as heartburn.
- Guardium, By The Makers Of Gaviscon - Guardium is manufactured by the same company that makes Gaviscon
Guardium provides up to 24 hours protection from frequent heartburn. It reduces stomach acid at the source to provide relief, all day and night; keep your guard up against frequent heartburn with Guardium. Guardium acid reflux control 20 mg gastro-resistant tablets, contains Esomeprazole. Always read the label. RB-M-30605
Lasts 24 hours, One tablet daily, Treats heartburn & acid reflux
Morrisons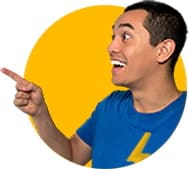 Tom's Tips for Morrisons