Huge Savings! Up to 70% off + FREE Delivery at boohooMAN
Available from boohooMAN
Description
Latest Deals has worked with boohooMAN to show you these fantastic offers.
You can save up to 70% in the boohooMAN sale! Plus, if you download the app you'll also find special offers and discounts that aren't available anywhere else. If that wasn't enough, you can also get free delivery on your order by entering the code FREE at checkout. Just make sure you keep an eye on the website as this code tends to change every few hours.
You'll find thousands of line discounted from jackets, jumpers, jeans, tops and many more, so there's bound to be something that's perfect for your style! Why not browse through the boohooMAN sale today and treat yourself? With all these bargains available, you won't have to feel guilty! It's perfect if you've got a night out or a date coming up.
CAMO BORG FUNNEL NECK - Was £50 now £25
If you're looking for a new jacket, this is the perfect one for you. It's made with high-quality materials and features an innovative funnel neck design that will keep you warm, comfortable, and stylish all year long. It traps in heat while still allowing air to flow through so that your body stays cool and dry, even in cold weather conditions. Plus, you'll love the camo design and the additional front zip pocket.
OVERSIZED BUTTERFLY SKULL GRAPHIC SWEAT - Was £20 now £6
This oversized graphic sweatshirt is perfect for any casual occasion. It's made of 48% soft cotton that feels great against your skin and has a relaxed, comfortable fit. The design features an all-over butterfly skull print with a pink accent colour. You can wear this shirt to class, around town or even out to dinner. It's so comfortable that you won't want to take it off, plus by layering it will keep you warm in the winter and cool in the warmer seasons thanks to its breathable material.
SKINNY RIGID VARSITY M BUSTED KNEE JEANS - Was £28 now £14
Feeling confident and comfortable is important, which these jeans are perfect for! They're made from high-quality materials that last longer than other brands out there. You can wear them all day long without worrying about any discomfort or sagging.
These skinny jeans are perfect for wearing during any season because they keep you cool when it's hot outside but also warm when it's cold outside too. The material is stretchy enough to move around easily while still maintaining its shape throughout the day. Plus, the distressed knees add something a little extra to the style.
BRUSHED HERRINGBONE SINGLE BREASTED OVERCOAT - Was £60 now £18
This brushed herringbone single breasted overcoat is the perfect addition to your wardrobe. Whether you're going out on a date or just running errands, this coat will keep you warm and stylish all day long. It feels soft against your skin and keeps you cosy even in the coldest weather. And with its sleek design, it looks great paired with any outfit and adds that touch of class!
This coat is sure to turn heads wherever you go, whether that be at work or at home. You can wear it casually and pair it with jeans or smart trousers and boots, either way people won't be able o stop complimenting how good you look!
TALL FLORAL BACK PRINT OVERSIZED T-SHIRT - Was £12 now £8.40
This shirt is perfect for anyone who wants to look casual and stylish. It's made of 100% cotton, so it's soft and comfortable against your skin. The back features a unique floral design that will make you stand out in the crowd. You'll love its comfy oversized fit, which makes it the perfect choice for layering or wearing on its own. Plus, it easily pairs with all your favourite outfits and the unique design will have everyone asking where you got your fantastic T-shirt from.
OVERSIZED CHECK SHIRT - Was £22 now £15.40
This dark green and black check shirt is perfect for any occasion. It's made of 60% cotton and 40% polyester, so it's soft to the touch but also durable enough to last you through many years of wear. The best part about this shirt is that it can be worn in casual or formal settings. The dark green and black check pattern adds a touch of style that will make this shirt stand out from the rest in your wardrobe. You also can pair it with jeans or trousers for a casual look that works anytime, anywhere!
OVERSIZED NEW YORK SKULL HOODED TRACKSUIT - Was £45 now £22.50
This New York Skull Hooded Tracksuit is the perfect piece of clothing to wear on any casual day. It's made with 50% cotton and 50% polyester, so it's soft and comfortable against your skin. The oversized fit gives you room to move around without feeling restricted in this tracksuit. You can even pull up the hood if you need extra warmth. There are two pockets on either side of the chest that give you plenty of space to store your belongings while wearing this tracksuit. And don't forget about the stylish skull print, which will have everyone asking where you got your tracksuit from.
GLOSS FAUX LEATHER BROGUE - Was £35 now £14
These faux leather brogues are the perfect addition to your wardrobe and the best part is, they go with everything. They look great with jeans and make a casual outfit more smart-casual, whilst also being smart enough to wear with a blazer and trousers. You can even match them up with our other faux leather items like a satchel and a belt. You can also wear them all day long without any discomfort, making these shoes the best choice if you have an important meeting or night out planned after work.
FLAT KNIT CLASSIC BEANIE - Was £12 now £6
The Flat Knit Classic Beanie is the perfect accessory to keep your head warm this winter. It's made with 70% acrylic so it's soft and comfortable against your skin. With its classic design this beanie will never go out of style, no matter how many times you wear it! Plus it will look great with any outfit in your wardrobe.
boohooMAN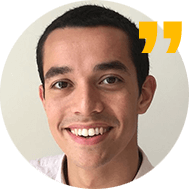 Tom's Tips for boohooMAN
You can get unlimited next day delivery for £9.99 per year with Premier.