Singles Day Sale - 30% off at boohooMAN + Extra 11% Off & Free Standard Delivery
Available from boohooMAN
Description
Latest Deals has worked with boohooMAN to show you these fantastic deals.
You can now get 30% off across menswear lines at boohooMAN, plus you'll also get an extra 11% when you use the code SINGLE at checkout. Not only that but if you download their app, you'll find even more exclusive offers over the next 7 days! You can also get free standard delivery on all orders with the code BHMFREE. Make sure you have at look through the website and the app so you don't miss out.
With over 500 products, there's plenty of options for you to choose from so you're bound to find something perfect that compliments your style. If you've got any Christmas parties coming up, now is a great time to find that perfect bargain! Or if you're looking for casual, everyday clothes there's plenty of those to choose from too. Have a browse through boohooMAN today to see what you can find!
OVERSIZED STRUCTURED KNIT CREW NECK JUMPER - Was £25.00 now £17.50
If you're looking for a new jumper, this oversized knit crew neck jumper is the perfect piece to add to your wardrobe. The soft and stretchy fabric will keep you comfortable all day long, while the relaxed fit makes it easy to wear with anything! It's an essential that can be worn as part of any outfit. You won't want to take this off once you put it on.
With its casual style, this jumper is perfect for everyday wear whether you're going out or staying in. Whether you pair it with jeans or smart trousers, trainers or boots, there are so many ways to style this versatile piece. Wear it over a t-shirt and jeans when running errands around town, then dress up your look by adding a blazer before heading out for dinner at night.
SINGLE BREASTED WOOL MIX OVERCOAT - Was £50.00 now £35.00
Are you looking for a new coat? This single breasted wool mix overcoat is the perfect choice. It has an elegant design that will make you look sharp and sophisticated. You can wear it to work or on a date but either way, you'll feel comfortable and confident in this quality piece of outerwear.
The best part about this coat is its versatility, it looks great with everything. So if you want something that goes with all your outfits, then this is the right choice for you. And at such an affordable price, there's no reason not to add it to your wardrobe today!
OVERSIZED GOTHIC SKULL ZIP THROUGH HOODIE - Was £28.00 now £19.60
This is the perfect hoodie for anyone who wants to look casual and cool. It's made from 100% cotton, so it feels soft and comfortable against your skin. The oversized fit makes this hoodie easy to wear with anything in your wardrobe, whether you want to dress up or down. And with its zip-through design, it's simple to take on and off when you need to get dressed quickly in the morning.
TAPERED STACKED EXPLODED KNEE JEANS - Was £25.00 now £17.50
If you're looking for a pair of jeans that are stylish, comfortable and affordable, these might be the perfect fit for you! These jeans are made with premium denim that fits like a glove. They also feature an ultra-flattering mid rise waistband and rips to add some texture. With this unique design, these jeans will be sure to make you stand out from the crowd!
CHUNKY RIBBED BOBBLE BEANIE - Was £8.00 now £5.60
This Chunky Ribbed Bobble Beanie is the perfect accessory to keep you warm all winter long. It features a signature chunky ribbed knit pattern that will never go out of style. The beanie also has an oversized pom-pom on top, so it's sure to be your new favourite!
You can wear this beanie throughout the seasons because it's lightweight enough to take you through winter, autumn and spring! It will help you stay stylish whilst keeping your head nice and warm during these cold winter months!
OVERSIZED DRAGON PRINT T-SHIRT - Was £14.00 now £9.80
This oversized T-shirt is perfect for you! It's made of 100% cotton and features a big orange and white dragon print on the front. If you're looking for a new t-shirt to wear to your next party, this one is ideal. It's the perfect tee for wearing with a casual outfit or dressing up for a smart casual look. You can even pair it with jeans or shorts and look great anywhere.
LONGLINE CHECK SHIRT - Was £22.00 now £15.40
This Longline Check Shirt is the perfect addition to your wardrobe. It's made from 60% cotton and features a slim fit, long sleeves, one front pocket, and a button-down collar. It's perfect for layering under sweaters in colder months, but also works well on its own when the weather warms up. You can also wear it with anything and it will looks great! The best part about this shirt is that it's machine washable so you don't have to worry about any wrinkles when you take it out of the dryer.
CHUNKY DOUBLE LAYER CHAIN - Was £8.00 now £5.60
If you're looking for a simple but stylish accessory, look no further. This chunky double layer chain is the perfect piece to add to your outfit this season! The best part about this necklace is that it goes with everything and anything. You can wear it as a statement piece or even just as an everyday necklace, either way you'll be sure to get compliments wherever you go!
OVERSIZED SKULL PRINT HOODED TRACKSUIT - Was £45.00 now £31.50
This Oversized Skull Print Hooded Tracksuit is the perfect way to look and feel great. It's made from 70% cotton and features a skull print design on the front of the hoodie and joggers. The soft fleece fabric feels great against your skin so it's easy to wear all day long and the oversized fit makes it the perfect choice for lounging around the house or wearing out on errands. No matter what you do, this sweatshirt will keep up with you.
boohooMAN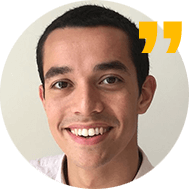 Tom's Tips for boohooMAN
You can get unlimited next day delivery for £9.99 per year with Premier.